Thank you for visiting!
Recent News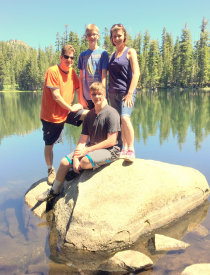 Our practice philosophy is simple.
We provide excellent dental treatment for our patients in a caring, comfortable environment.

We strongly believe in comprehensive patient care.
As you probably know, taking good care of your mouth improves your overall health. We strive for all of our patients to be as healthy and happy as possible.
dentistry
for the entire family


Whether you are already a patient of ours, or a friend we have yet to meet just looking for a new dental home, I hope you'll find information here to enlighten you. If you have any additional questions, please feel free to contact us.

We are often asked if we are still accepting new patients, and I am pleased to say that we are. One of the highest compliments we receive is from our patients sending their family and friends. Thank you!

We are proud to announce that Dr. Jill D. Whitney, DDS was awarded the
2015 Dentistry Sacramento
Patients' Choice Award.
Verified by
Opencare.com

Office Hours:
Monday
8:00am-5:00pm
Tuesday
8:00am-5:00pm
Wednesday
8:00am-5:00pm
Thursday
7:00am-4:00pm
every other Friday
7:00am-12:00pm